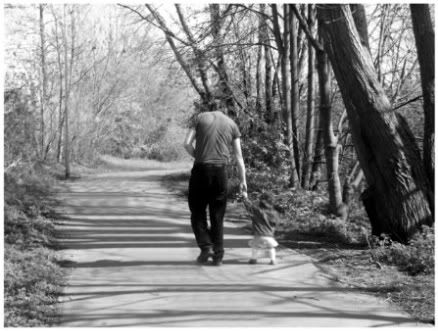 Today, while Robert and I were walking with the girls, the ground was covered in ice and very slippery. Because of this, Gabby held her daddy's hand to keep from slipping and Isabella held mine.
While we walked, Robert chatted with Gabby, telling her about his childhood and some of the adventures he had with his brother.
After a while, I heard Gabby say, "I can't wait to have children of my own! Then I can tell them all about the old days too. You know, like when I was seven!" (She is seven now.)
These kids never stop being wonderful and making me laugh!