Today, I decided to take Gabriella, Isabella, Connor and our dog Mercury on a long walk through the fields to go and visit the library. On the way, we passed a lot of trees, where the leaves had darkened and fallen and carpeted the ground in a blanket of yellows, oranges, reds and browns.
I decided to take some portrait photos of the children in the leaves.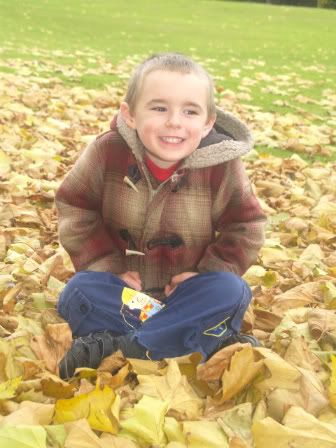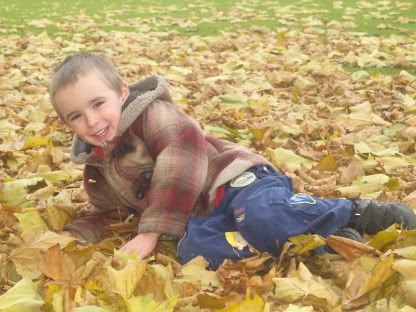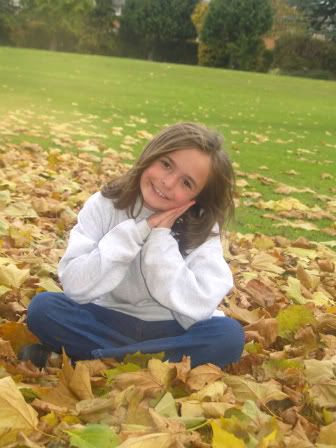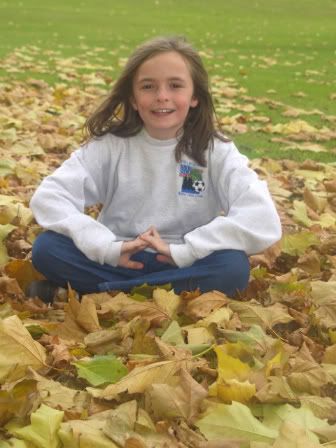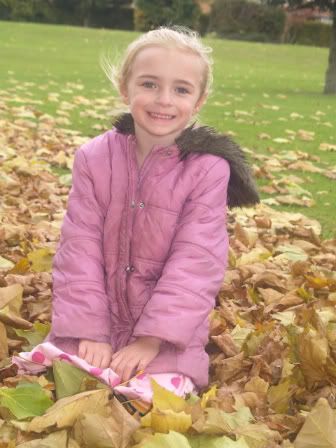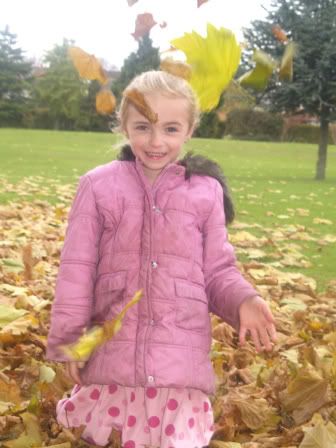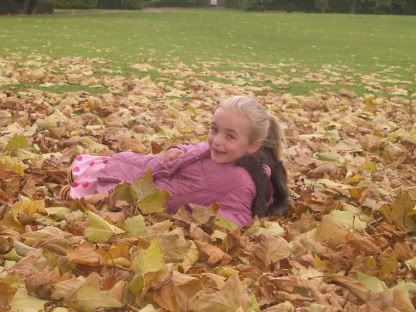 Mercury decided that he loved playing leaves, especially when the children kept throwing the leaves in the air or letting him play tug of war with the leaves. (In some of the photos of him jumping, he is out of focus. I didn't have my camera set for action photos as I wasn't expecting his exuberance at finding leaves to play in.)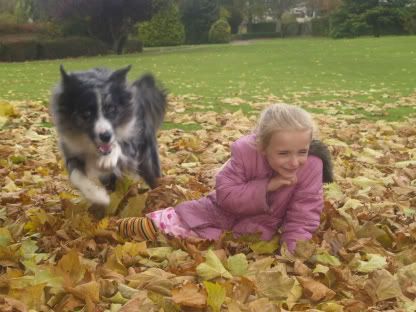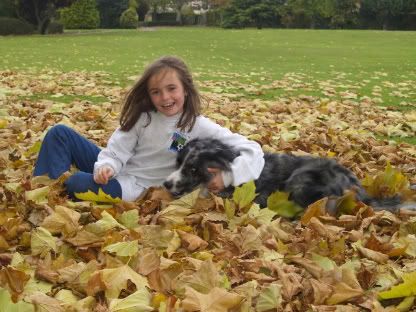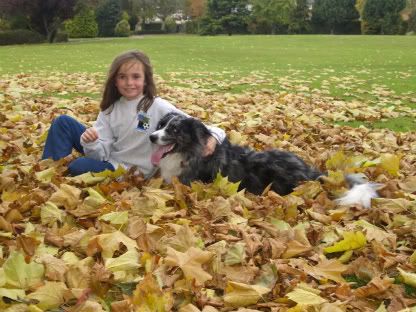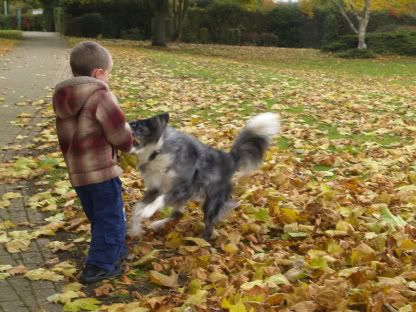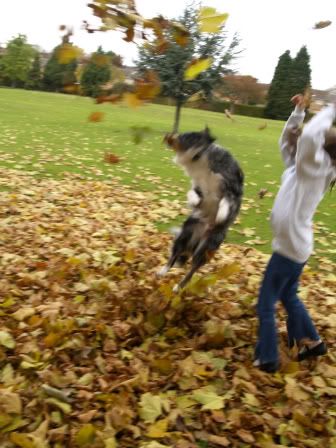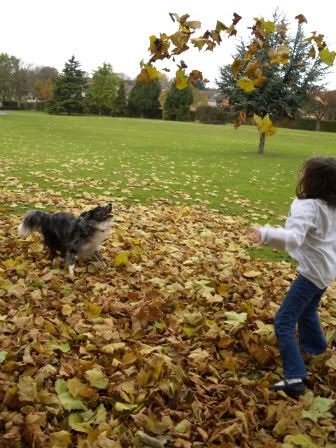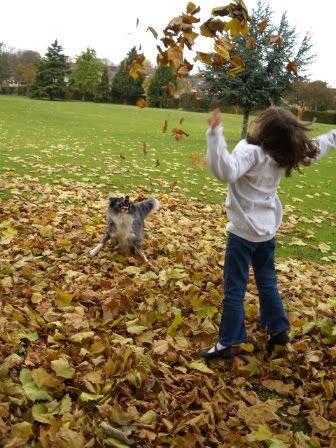 The benefit of all of Mercury's running around was that he did, eventually, tire enough that I was able to take a couple of good portraits of him in the Autumn leaves.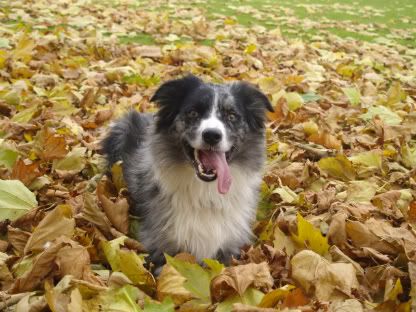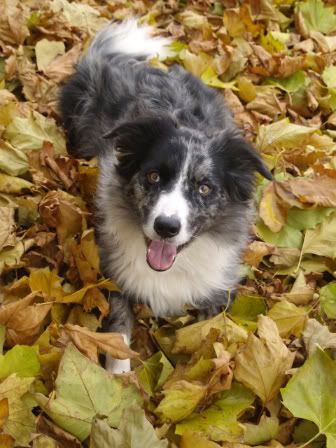 Then the kids decided to climb a nearby tree. (Bella was not quite as brave about climbing the tree as Connor and Gabby were. And please keep in mind as you view the photos that I did
not
choose Isabella's outfit!)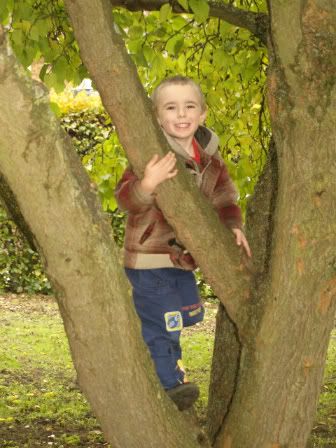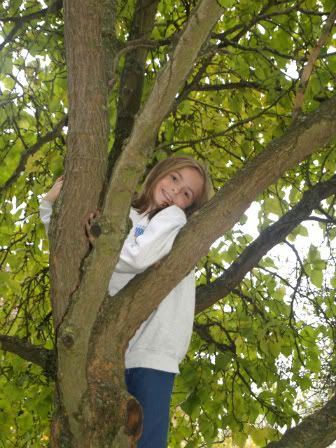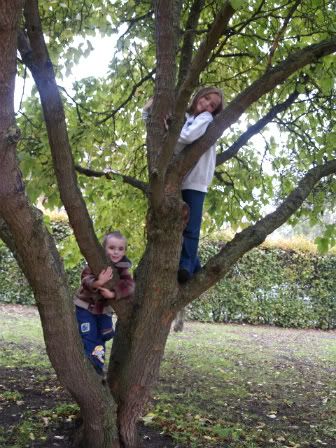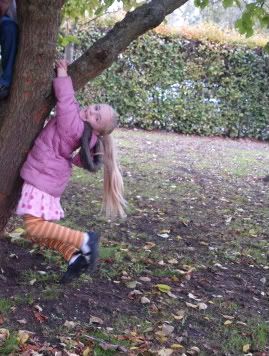 Once we got to the library, I let the three of them choose a book each and I sat on the floor beside their child-sized table and read the stories aloud to them. After we visited the library, we went into the store that was next door to it to buy the kids some drinks. They found a Dolmio display and were quick to ask me to take their photos in it.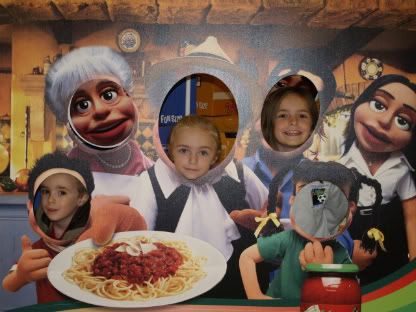 All in all, it was a fun day. Next time, I'll bring Cameron too. (He had been napping, so we left him home with his two teenage sisters during our walk.)
Tweet