First, a video of Cameron's first moments after birth when he had just begun to open his eyes to the bright flourescent glare of the hospital lights:
And photos of his first moments outside the womb: (You'll need to click each photo to see it in full.)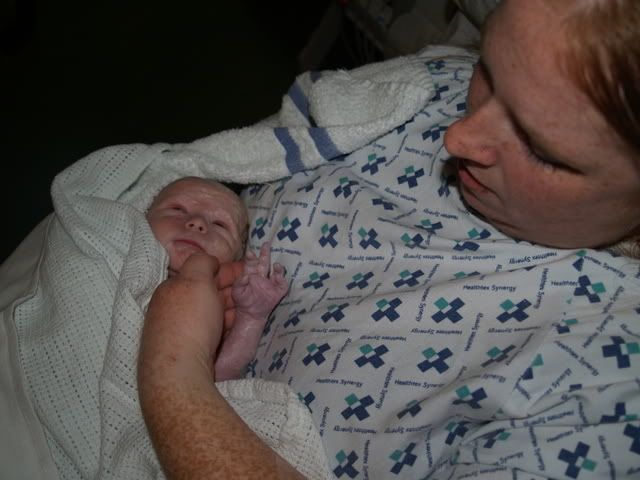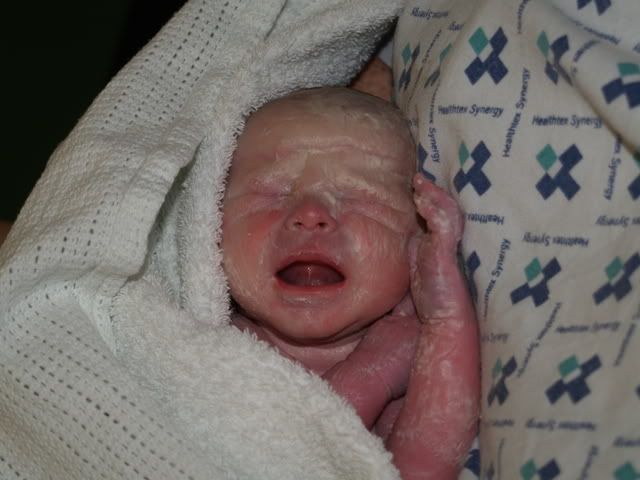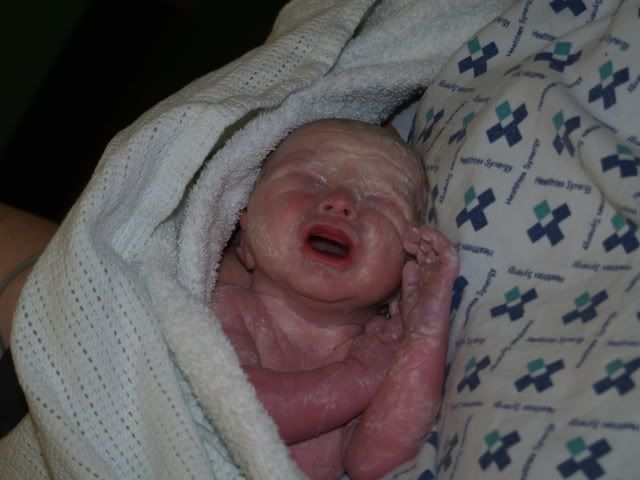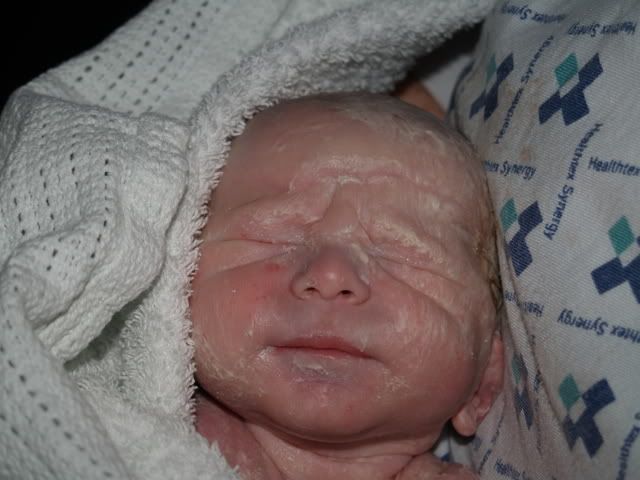 With Mommy & Daddy just after birth: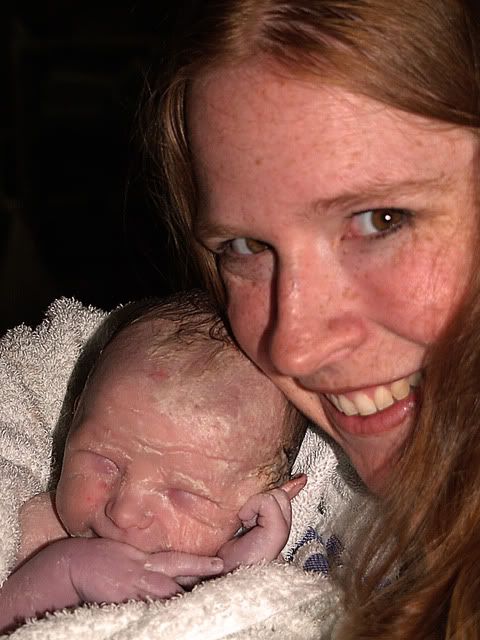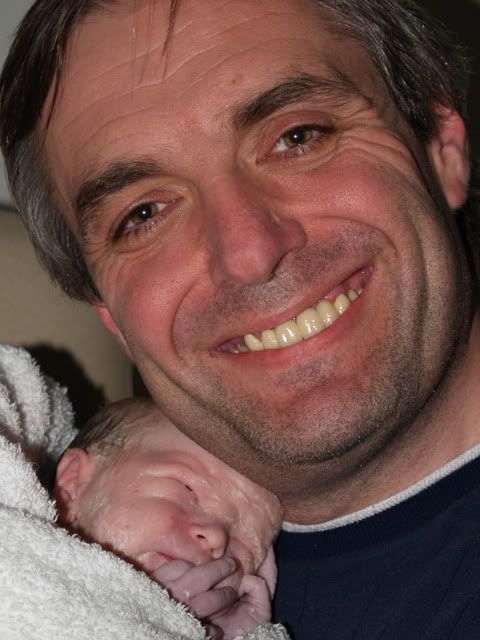 Being weighed (he's a tiny little baby):
With the midwife who delivered him: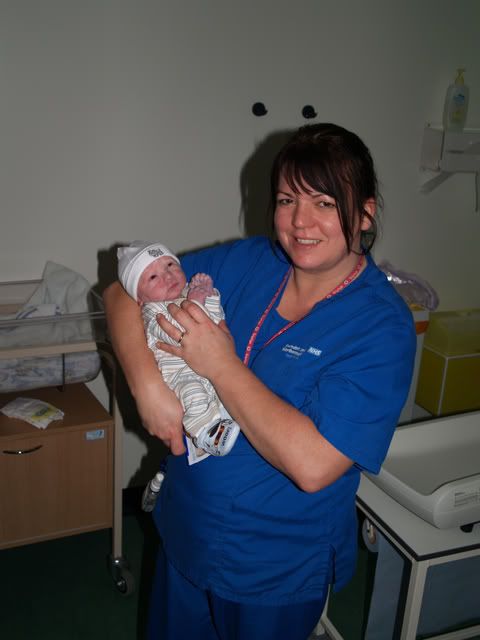 Later the same morning while still at the hospital: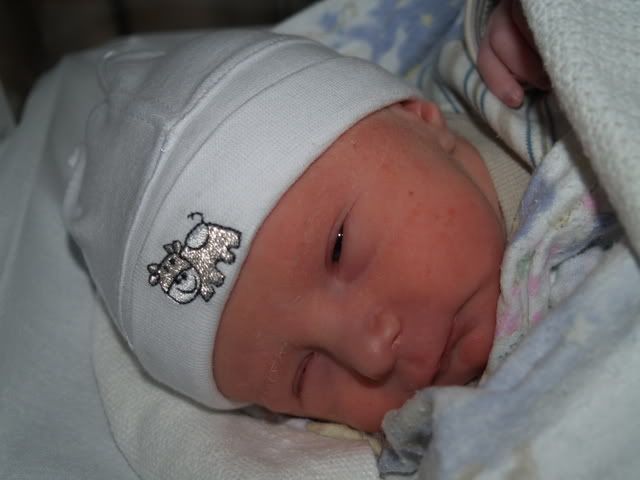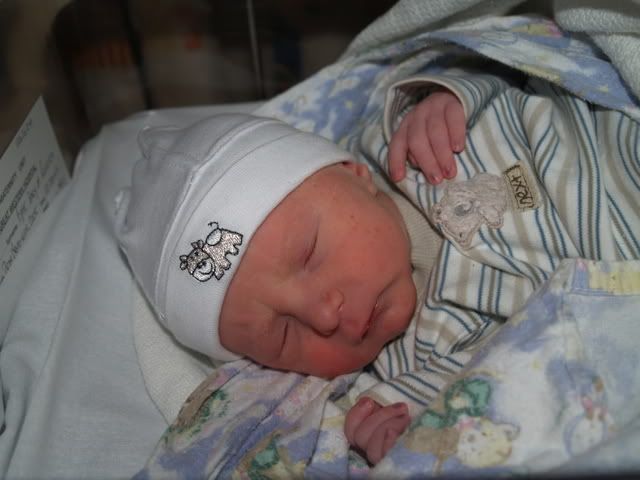 Tiny hands: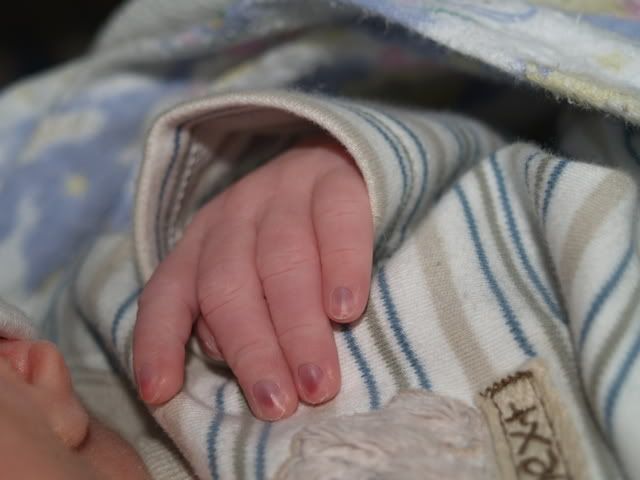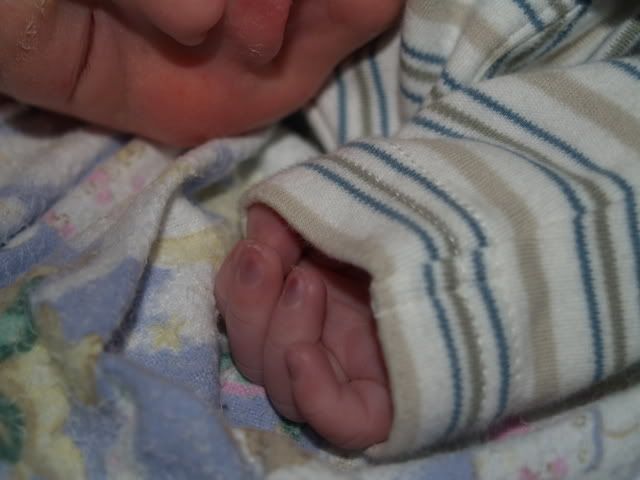 At home by noon the same day and with his siblings:
Bella: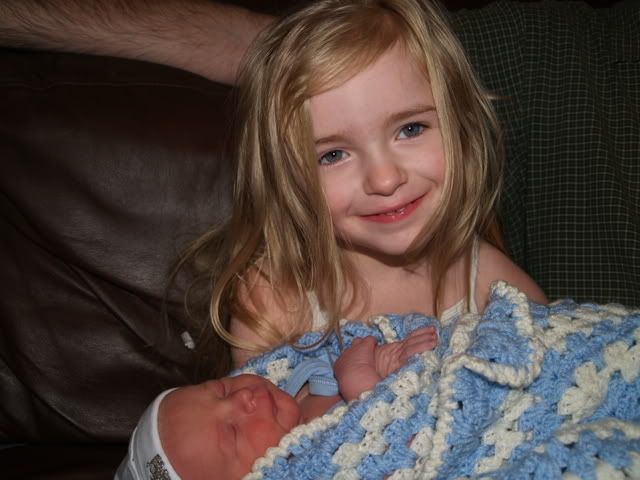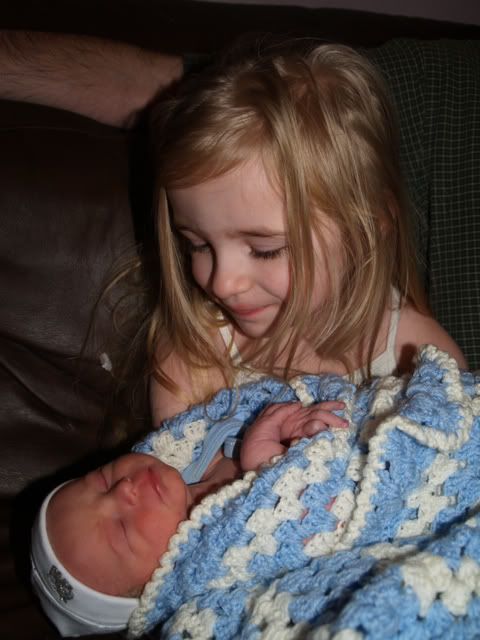 Connor: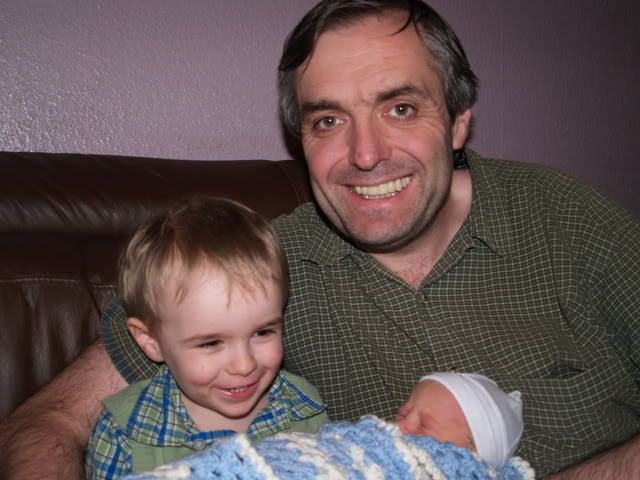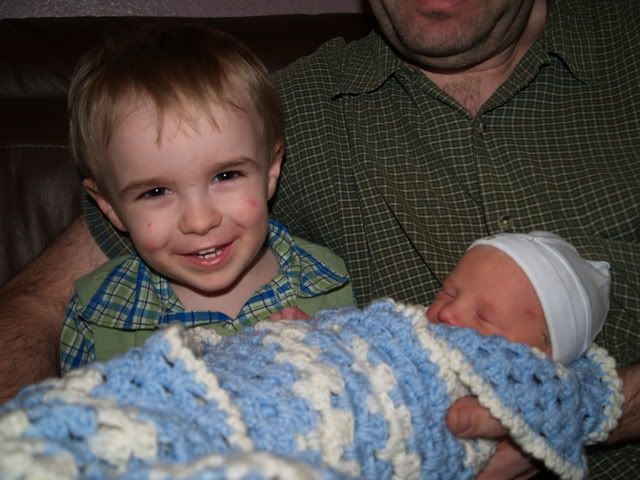 Gabby: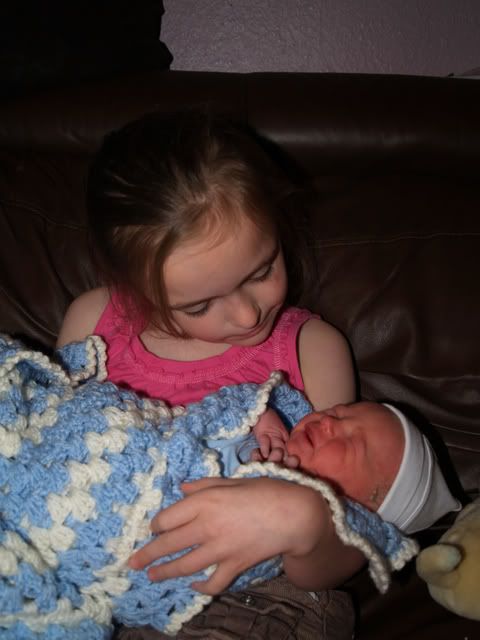 Kayla: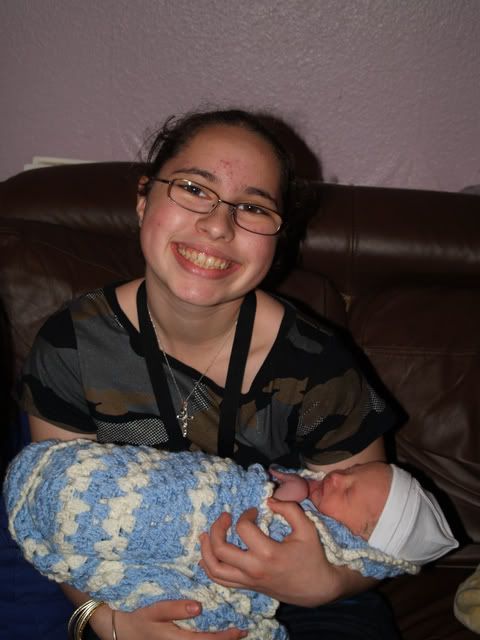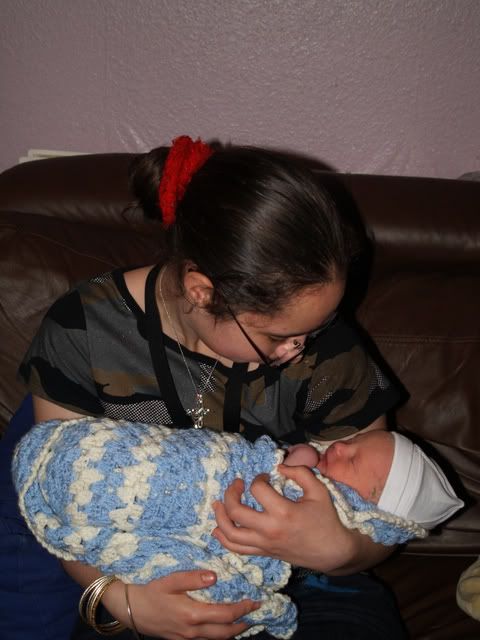 Angelica: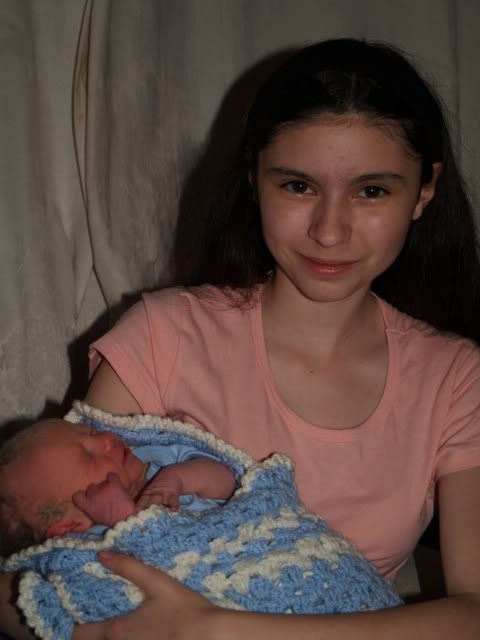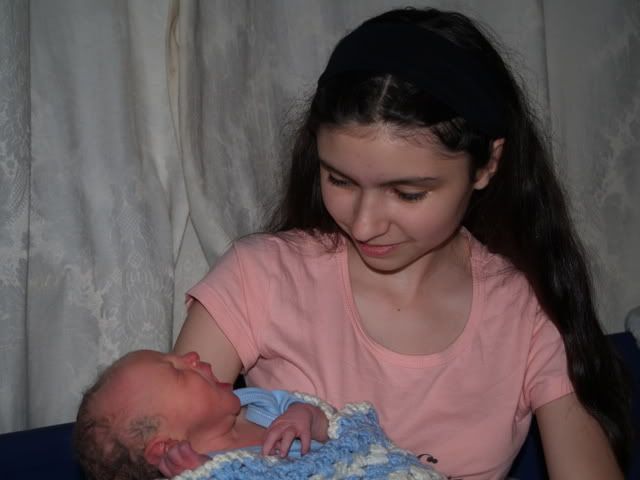 Hope you enjoyed the pictures and video of our baby boy! I will post the birth story tomorrow.