Here are a couple of photos of Gabriella, Isabella and Connor trick-or-treating on Halloween. Gabby was a pirate cheerleader. Bella was a shaggy dog. And Connor was a skeleton.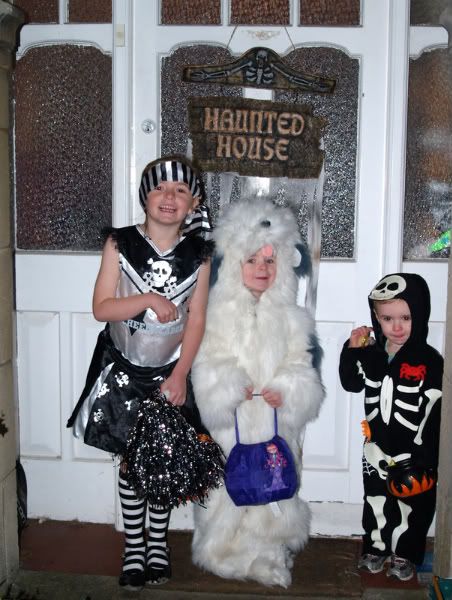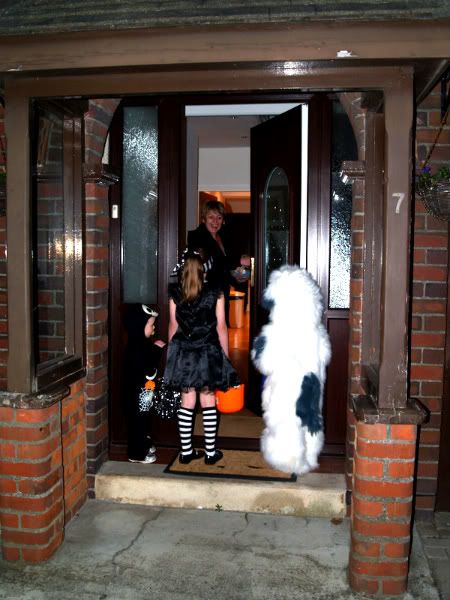 And Kayla and Angelica had some pretty dresses with accessories to wear when we were going to go to dinner the day before Halloween. We wound up not going because of the stomach virus that was spreading through the family at the time. I took photos of them a little over a week before Halloween in their dresses.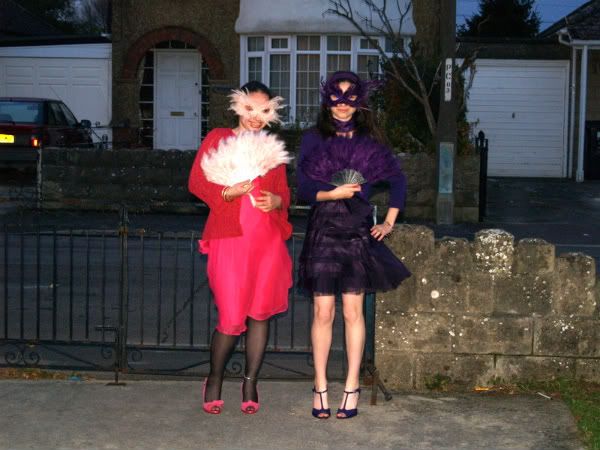 Here they are in the dresses without the accessories.
Angelica: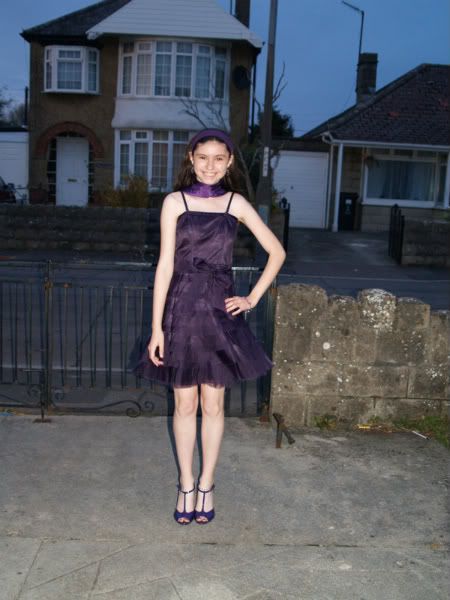 Kayla: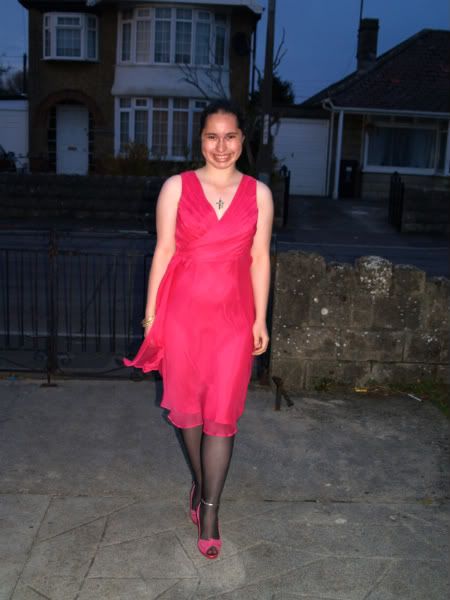 On Halloween, Angelica wore the same outfit but with pink fairy wings, and Kayla decided to wear something different - a sort of medieval costume, but they went out with friends and I didn't get any photos of them.