Connor is a huge fan of the character Sportacus from the Lazytown tv show. He tries to do handstands (with the result of him actually just putting his hands on the floor and only lifting one leg up). He even mimics the arm movements that Sportacus does before running to someones rescue.
Today in town, a Sportacus impersonator came to entertain the children, so we went to town. Isabella hid her face in my side, too scared because of the small crowd around Sportacus. Gabriella, being six years old, could tell that he wasn't the real Sportacus. Connor wanted to see him but was feeling shy, so Robert had to hold him by Sportacus for the photo.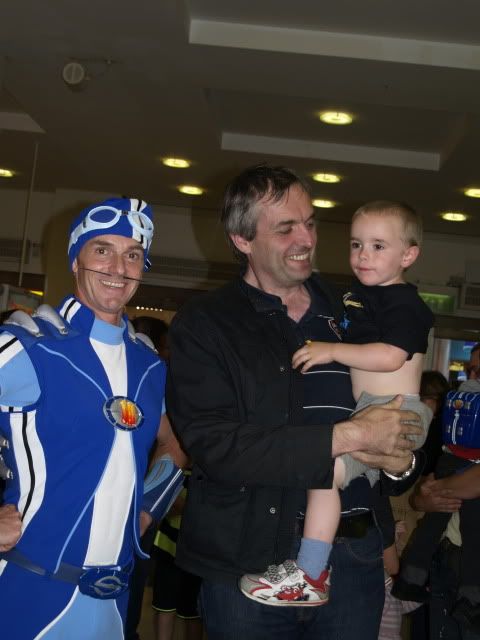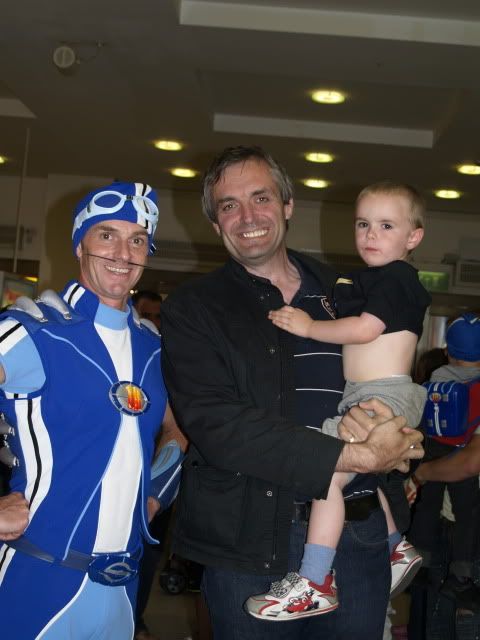 Connor is really pleased about having his photo taken with Sportacus. The three of them also rode on one of those kid-rides (a horse), and enjoyed that too.