We went to a festival at a park near our house. At first, Isabella let the crowds and noise frighten her and wouldn't go anywhere near the center of it all. We had brought a picnic lunch, so we sat just outside the festival area and had lunch. The kids got to try some cotton candy too (called candy floss over here).
After a while, she felt braver, so we entered the festival area. The kids played on a bouncy castle. Connor picked out a car poster for putting on the wall by his bed.
Both Gabriella and Isabella got to have their faces painted while Connor went to play on a nearby playground. They got to choose which designs they wanted painted and even got to choose which colors got used for the designs.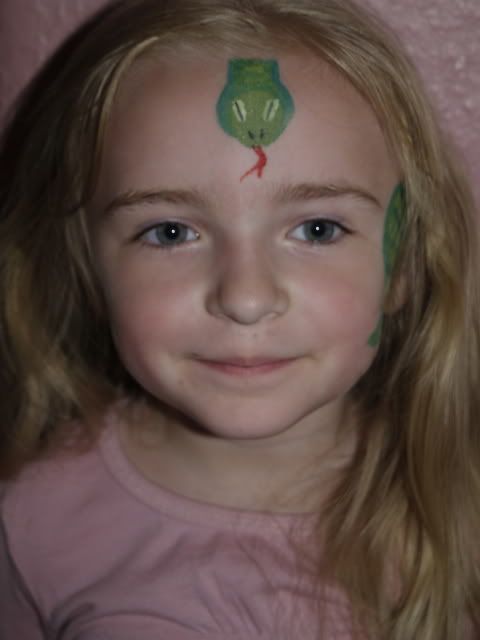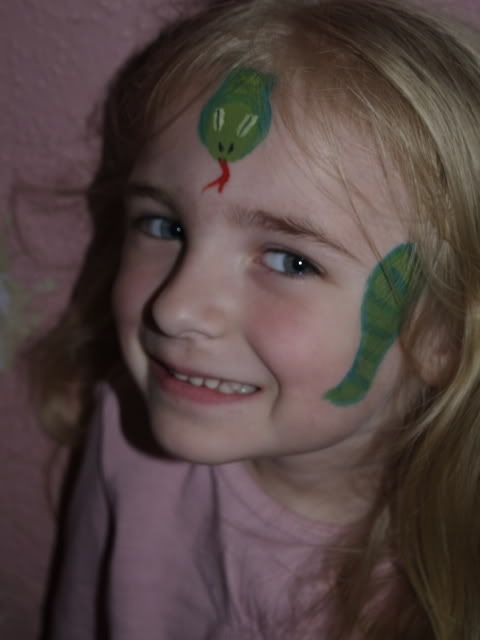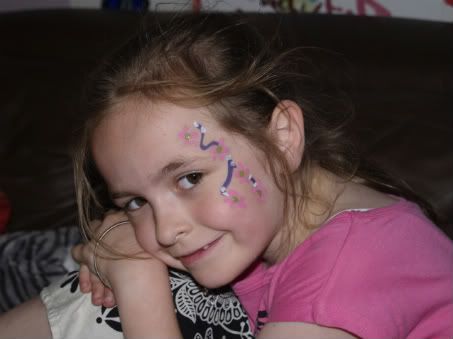 Connor got to pretend to drive a real police car.
Overall, they had a lot of fun so it was a day well spent.