We took the kids to see Santa at his grotto today. We were told over the phone that it opened at 11:00am. We got there a few minutes early and after waiting a while, we were told that it didn't open until noon. Since it was a 2-mile walk, there was no point in going home and then walking back, so we waited.
Pictures of the kids waiting for Santa's Grotto to open: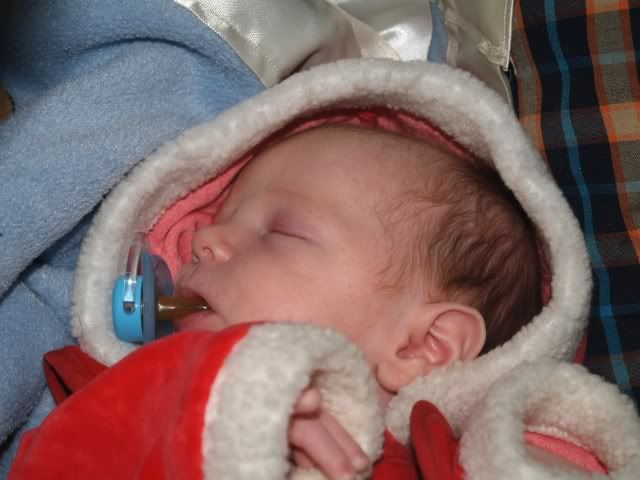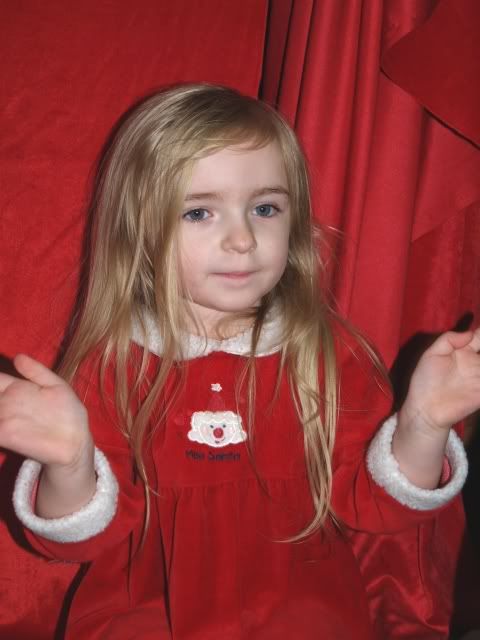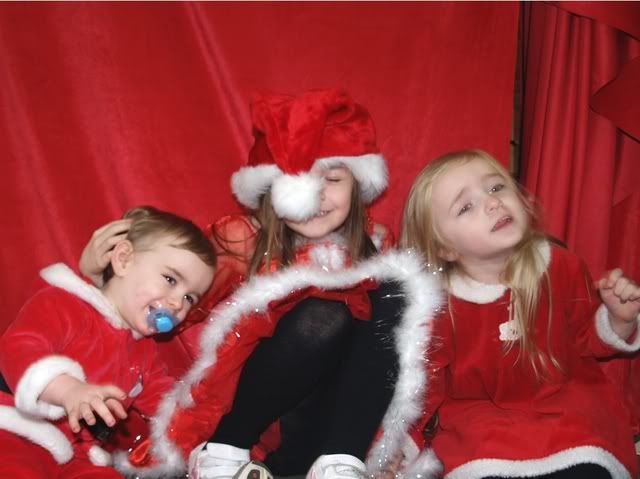 While we waited, Gabby lost her second tooth.
The baby was sleeping when we got there, but by the time Santa saw us, he was awake and hungry. This meant that he was crying when Santa held him.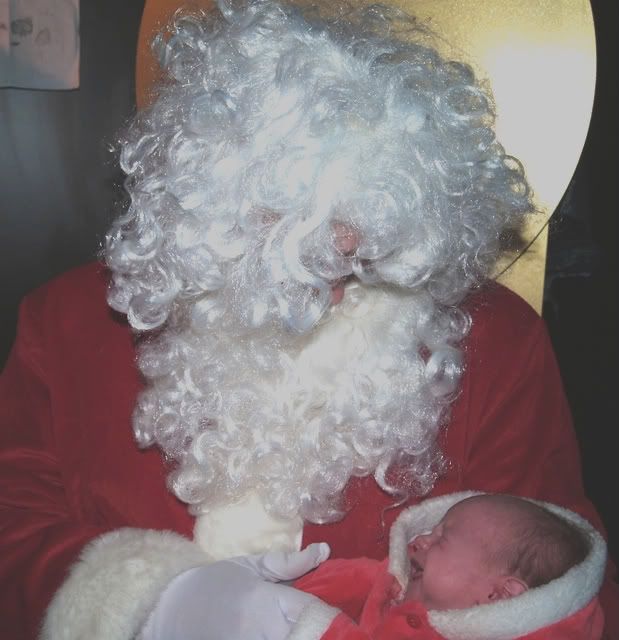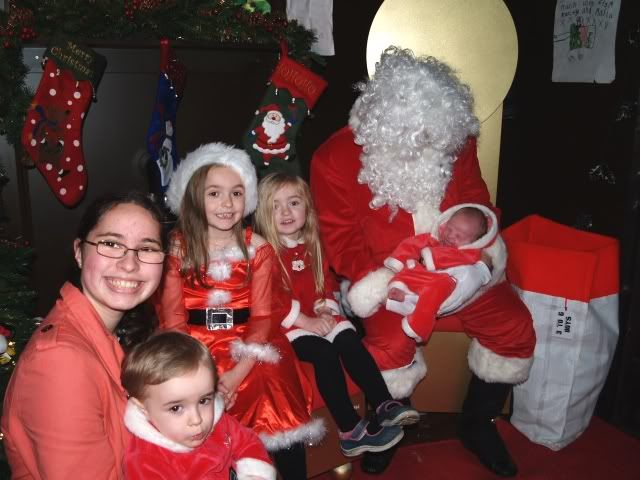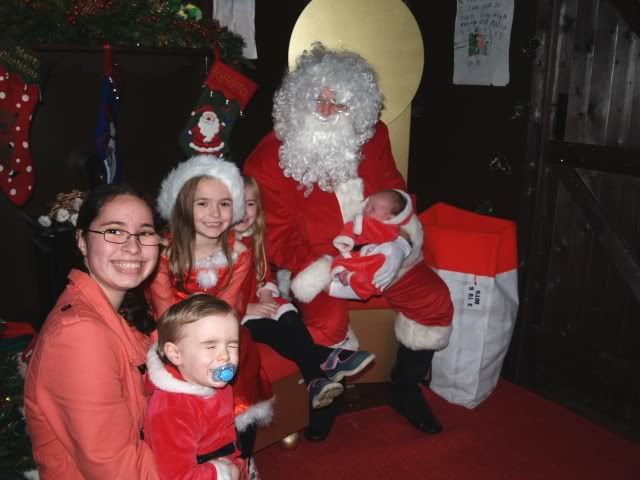 After visiting with Santa, we took the bus into town to meet up with Robert and do a little bit of shopping. There was a carousel ride in town, so Gabby, Bella and Connor got to have ride.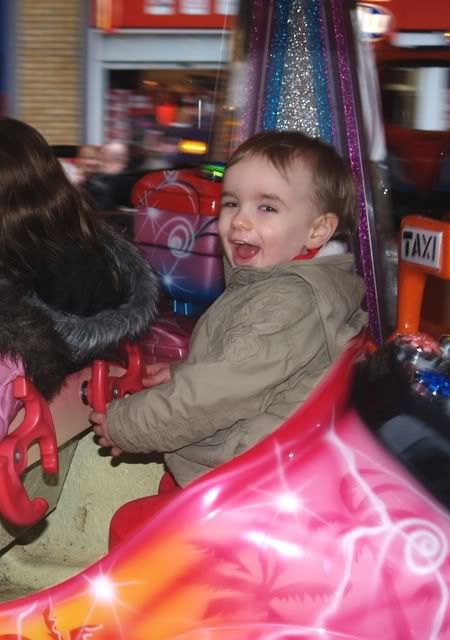 (Just click on the photos to see them fully.)