My friend Tracy gave us a little snowsuit gift for Cameron shortly after he was born. It was very sweet of her and it has come been really useful because we've had some seriously cold weather here lately!
I took some photos of Cameron in the snowsuit when he was just a little over two weeks old (Dec. 15th).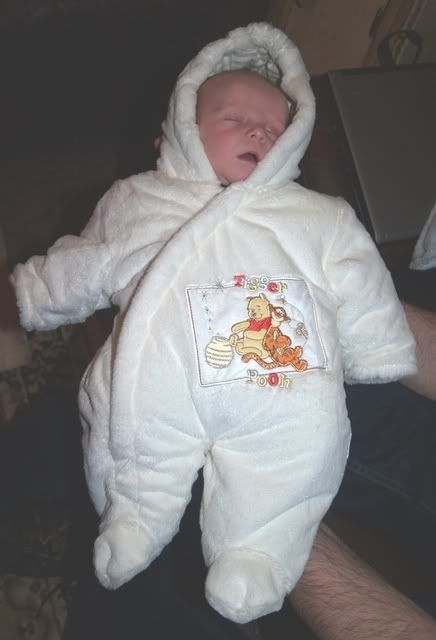 He was asleep in the photos, so I took some more photos about four days ago (Jan. 12th).